Alexander Agricola: S'Il Vous Plaist
The song below stopped working for me, you can listen to it here.
These are some pictures of the area and place we live at now :)
Flowers in a neighbour's front yard around the corner.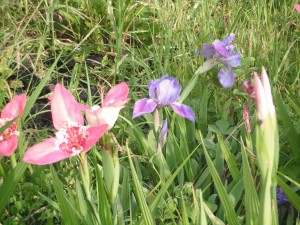 She gave a red one to my little one.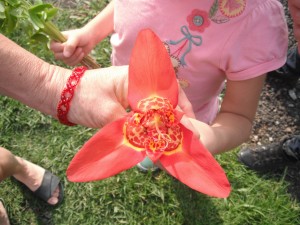 There are lots of clovers in this area and many have four leaves or more!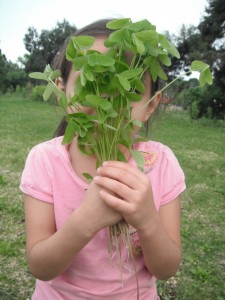 We took some of these pictures on walks around the area while we were house hunting.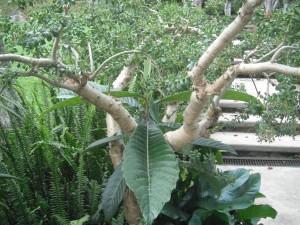 I keep feeling amused by having both pine trees and cactus growing together!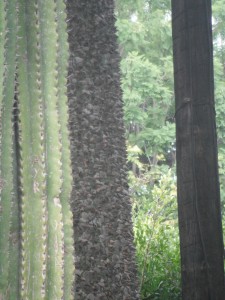 The second trunk is of a tree (Chorisia Speciosa) that I like a lot and I hope to blog about it sometime soon.
This is the little place we're renting.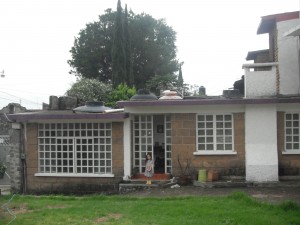 And these are some Indian elephants, a gift from a dear friend that we hanged by the door.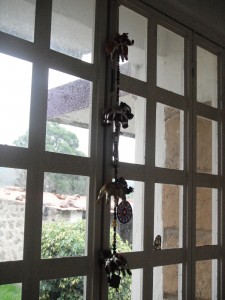 I think my enana feels happy here! :)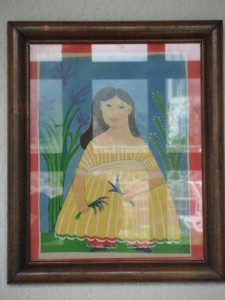 This is our usual view of the often misty woods.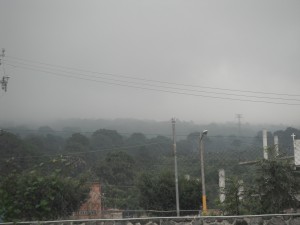 Right next door to us is a field owned by the University where they grow all sorts of vegetables and herbs, they have a shop and we've bought many of our veggies from them!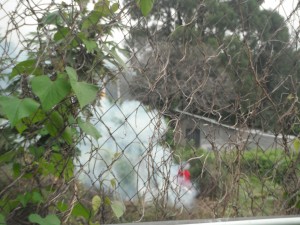 In this picture they were burning herbs and it filled the garden with fragrant smoke!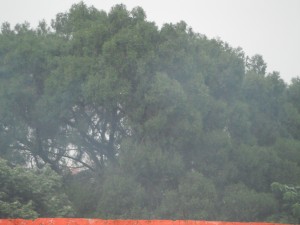 That's a huge tree up the street, right next to an entrance we use everyday on our way to school.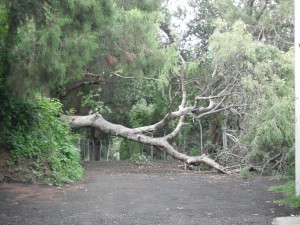 This other tree fell, just a short while before we moved, right across the path that leads to the University, it's actually very easy to get around or under it and it's been quite fun so far.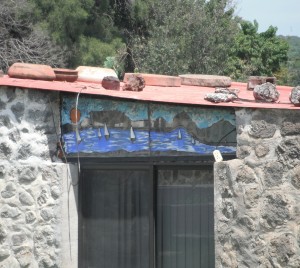 This window faces one side of the garden, it's from a little bungalow and I like that they've painted boats over the glass instead of covering it with curtains.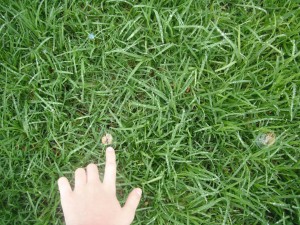 The girls are loving having a patch of grass to play on, they make bubbles, drawings with side-walk chalk or just sit outside.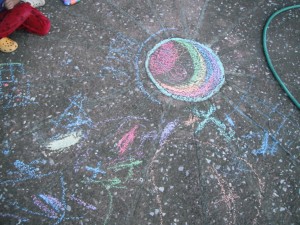 And play with stick insects.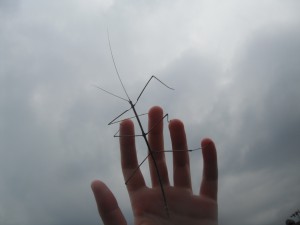 Even our cat is having a better time since we moved.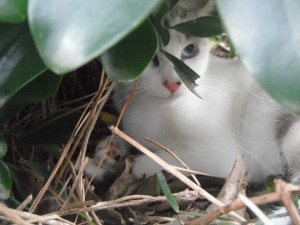 We're so very glad to be here! :)